We offer a very special colt for sale. He is unique in his pedigree as his grand sires are the world well known and legendary Magnum Psyche and the black Simeon Sadik..
His sire CE Magnum is World Champion Reserve, European Champion Reserve, Belgium National Champion and further more he has several other outstanding results in his show record. His dam CAS Harmony is one of the very few black Simeon Sadik daughters and she is tested homozygous for black!
In person he is a very sweet colt. He is trusty and curious and if he could, he would crawl right into your pocket. He has a lovely type and a lot of charisma. He is well handled from birth and always taken care of in best ways.
Only offered for sale due to change in breeding program.
A few pics..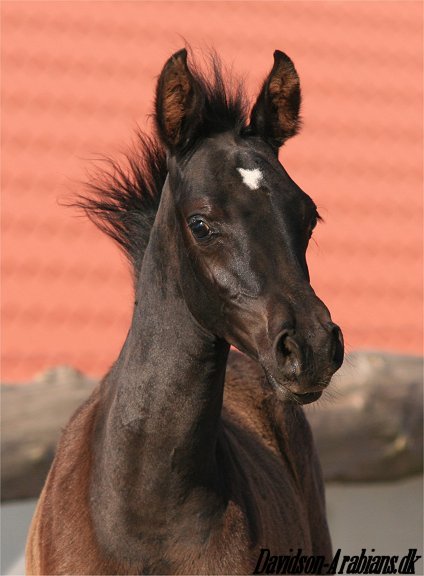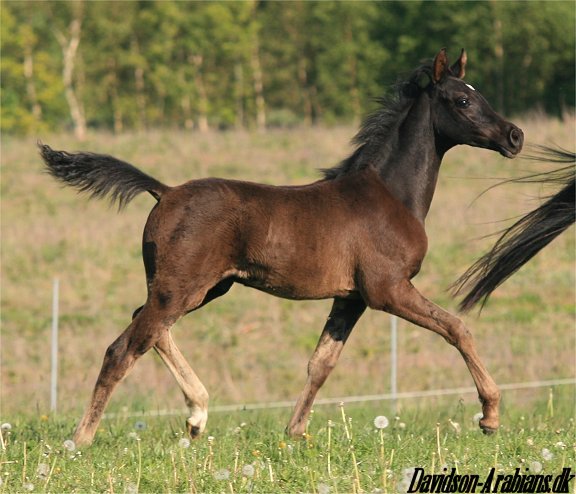 Located in Denmark - ready to wean in September.
Please feel free to contact me for further information by email:
charlotte.davidsen@mail.tele.dk
Best regards
Charlotte


Dernière édition par Davidson Arabians le Sam 03 Jan 2009, 08:00, édité 1 fois